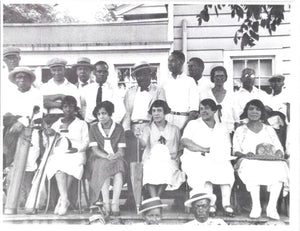 HAVE YOU EVER HEARD of THE SHADY REST GOLF CLUB?
Shady Rest Golf Club is a historic golf course located in Scotch Plains, New Jersey. The club was founded in 1922 by a group of African American golfers who were seeking a place where they could play and socialize without facing segregation and discrimination.
At the time, many golf clubs in the United States were segregated, and black golfers were often not allowed to join or play at these clubs. Shady Rest Golf Club was founded as a response to this segregation, and it quickly became a popular destination for black golfers in the New Jersey area.
The club was also home to a number of talented and skilled golfers, including Bill Spiller, who was the first African American to win the U.S. Amateur Public Links Championship in 1948. Shady Rest Golf Club was a pioneer in the fight for racial equality in golf, and it paved the way for other African American golf clubs to be founded in the United States.
In the decades since its founding, Shady Rest Golf Club has continued to be a vital part of the African American golf community. It has hosted numerous tournaments and events, and it has helped to promote the growth and development of golf among black Americans. Today, Shady Rest Golf Club is a proud and respected institution, and it continues to be a symbol of the struggle.
---